New facilities: the 5 design trends of 2018
I
must
have
to
furnish
the
most
of
your
home!
1 – Colour red
We all know by now that the Red is considered the color icon par excellence! Is one of the strongest trends arriving from the catwalks and colonize even the world of furniture and design. May be the perfect detail to your living room, for your room, or even for your kitchen. From the famous Poltrona Frau red (see picture), a framework, such a Cabinet until you come to an entire wall of Red! What matters is that a colored detail missing in your furniture, because in the end: "Life is a huge canvas: down on it all the colours that you can.":-)

2 -Botanic atmosphere
The whole "green" trend that's driving me crazy social, fill your home of plants, flowers, tree patterns that make your home or living fresh, airy and full of life. Flowers have always been a MUST, but never as homey decor now! Then set the colors and the colors that you like by choosing flowers and plants that reflect your taste, but especially your personality.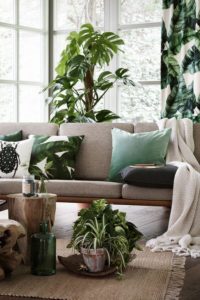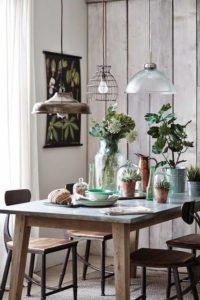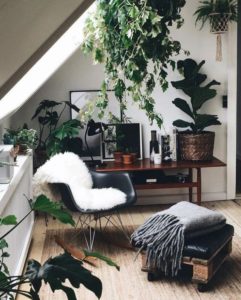 Photo by –> Pinterest
3- 

The

 

return

 

of

 

the

 

wallpaper

 
Furnishing trends they see returning from the scene, after along and silent absence.
And that is how vigorously the wallpaper gets his space in astylish and modern furniture. Shocking shades, floral ones(review point 2), to the picturesque style "Jackson Pollock" andthe more you have, and so forth! I mean look what was yourfavorite fantasy, and cover any wall of your home giving thatlittle bit extra you need to be BEAUTIFUL and TRENDY!

        
4 – Geometric Shapes
The geometry protagonist in the House of 2018 declined on fabrics, patterns for wallpapers, design of small furniture and lamps. Retro and kinda Minimal, the geometry in the House will reign supreme! An example? So are our lamps Āhua Design, from simple and linear design that characterize the style! Look for compelling geometric detail that can make a difference in your homes!
We recommend the geometric trends of La palma : http://www.lapalma.it/
      
Photo by –> Pinterest
5 – 

Past

 

and

 

present

 

remix

 
The thing of the past with a nod to the present! Home furnishings, the past we find especially in materials like velvet, copper, brass, iron and leather! The retro mix/sustainable design that uses recycled materials: from the Chair Saintluc made of flax fibres and organic resins, the stool Delta Stool by polyethylene particles Wet, recycled and recyclable endlessly. In short, a 2018 under the banner of "green" and environmental responsibility!